Downshift CBN + CBD Oil
has a rating of
4.9
stars based on
36
reviews.
Downshift CBN + CBD Oil supports a healthy evening routine and relaxation with a unique mix of hemp components. Combining CBN oils with CBD can help take the edge off long days, so you can enjoy restful nights.
Features
•Full-spectrum hemp extract
•Beta-caryophyllene and linalool terpenes
•12 mg of CBD per serving
•3 mg of CBN per serving
•Light, earthy flavor with no artificial flavors or sweeteners
•Melatonin Free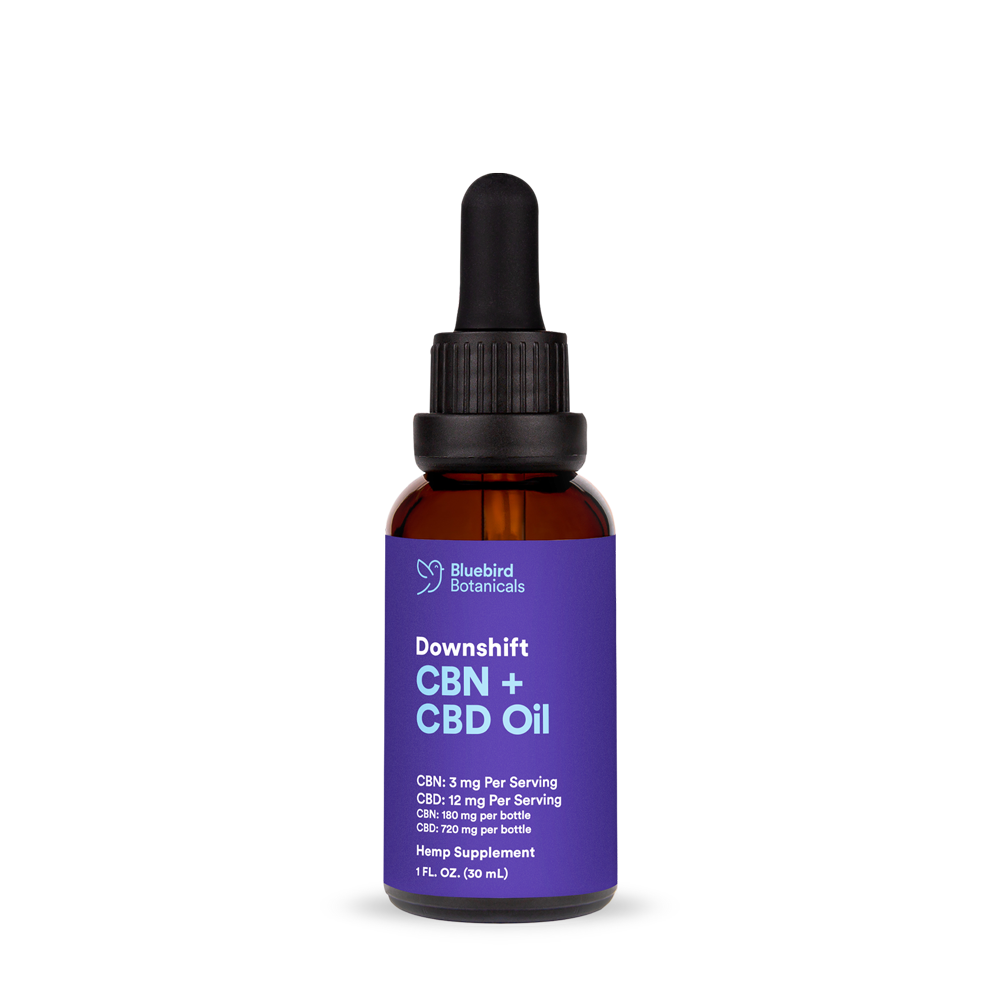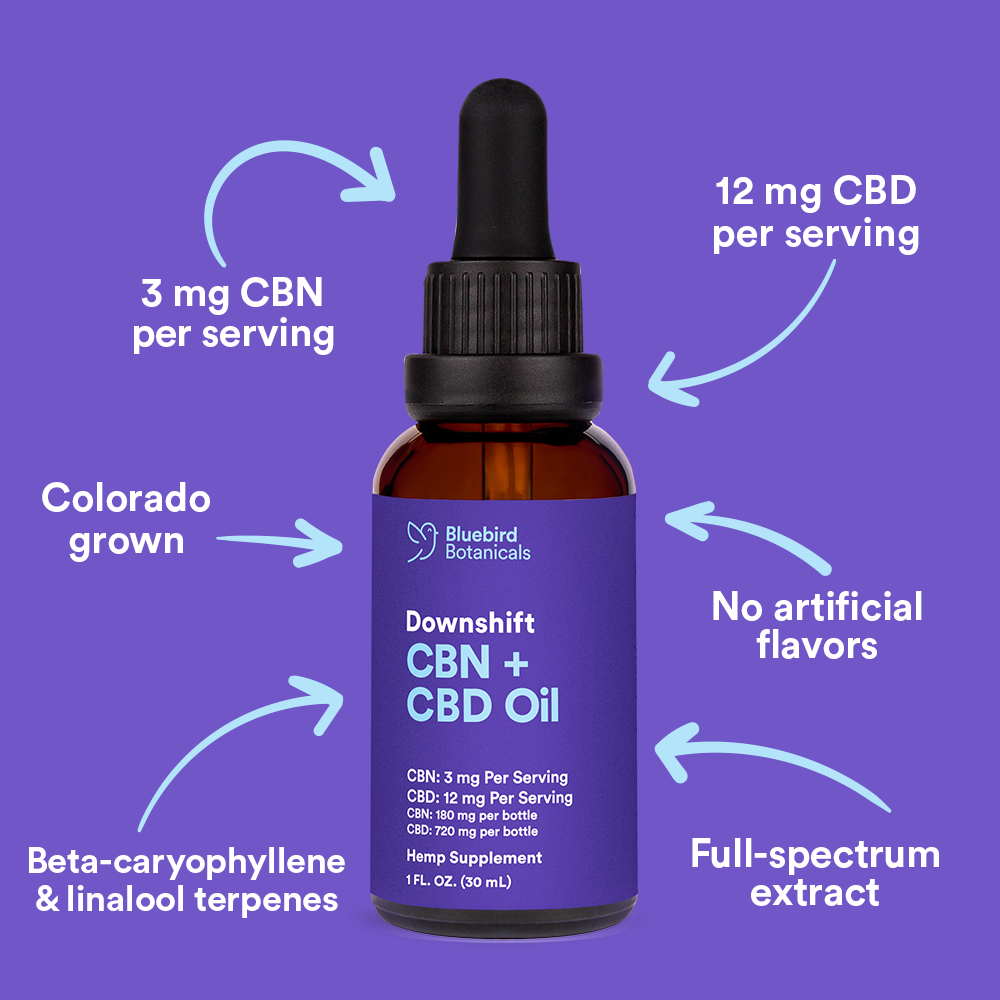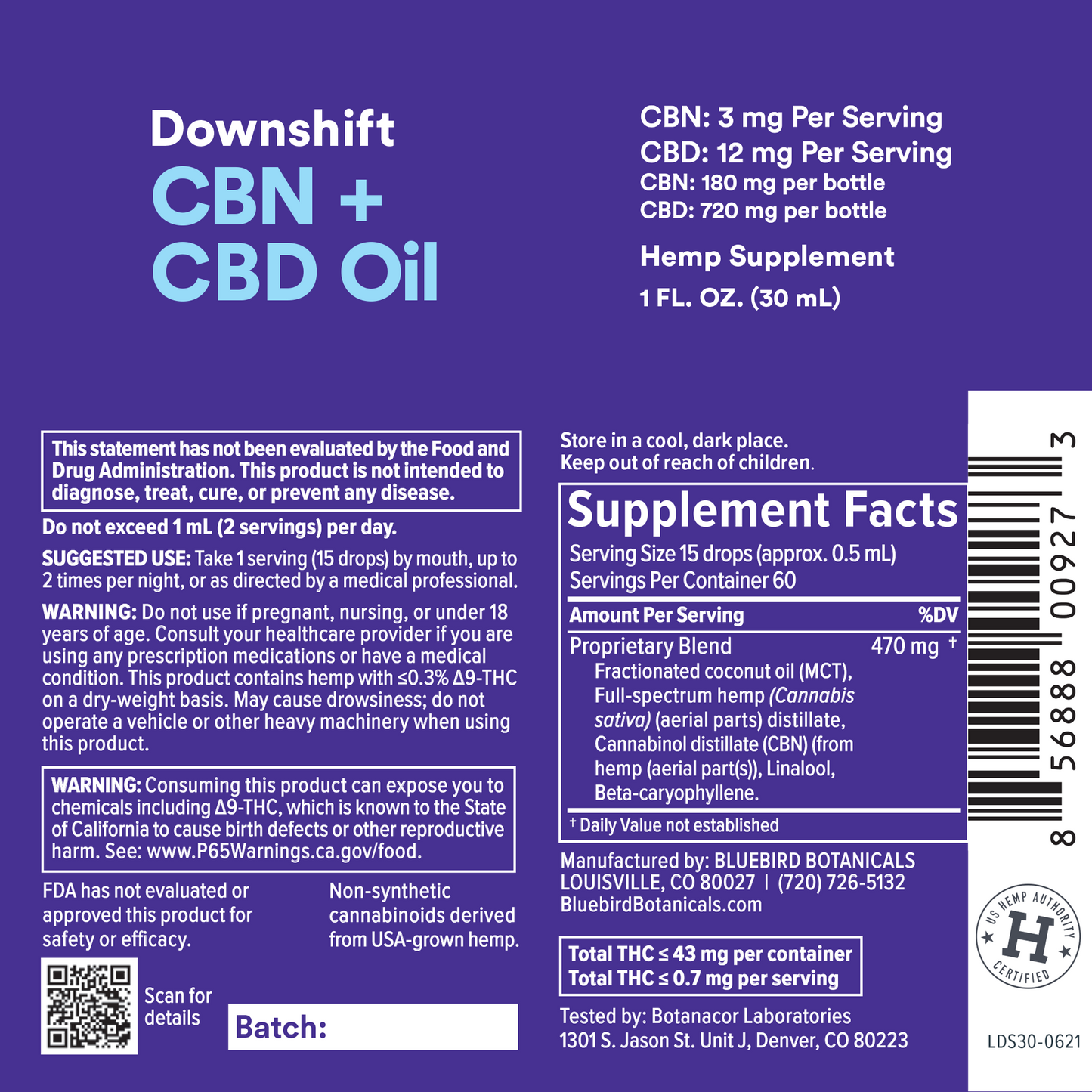 By shopping with Bluebird, you're not only making a healthier choice for yourself and your loved ones. You're helping us make the world a happier place.
Learn About Our Mission