What Customers Are Saying
Catherine M.
January 27, 2023
"Thanks to Extra Strength Classic CBD Oil my nights and days are much calmer and I feel ready to face whatever life throws my way."
Peggy J.
January 25, 2023
"Excellent product. Best tasting gummies ever. And, by taking 2 a day for over 1year, I found I have an overall improved attitude and am much better at handling previous stressors. Highly recommend"
Kristy B.
January 21, 2023
"Works very well, eases my stress, and helps keep me balanced through the day."
We 💙 Hemp!
As one of the first CBD companies, we've been invested in the responsible growth of our industry through education and advocacy.
Happy ingredients.
Our quality standards have helped us create the world's safest, most effective and consistent CBD products.
Powerful results, naturally.
Handcrafted by a Certified Clinical Herbalist, our artisan formulations can offer you the results you're looking for in your wellness journey.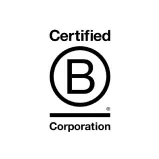 We Proud to Be a Certified B Corporation
Certified B Corporations are businesses that meet the highest standards of social and environmental performance, public transparency, and legal accountability to balance profit and purpose.
Learn More

→
Our Products are U.S Hemp Authority Certified
The U.S. Hemp Authority Certification Program is the hemp industry's initiative to provide high standards, best practices, and self-regulation, giving confidence to consumers and law enforcers that hemp products are safe and legal.
Learn More

→
Subscribe and Save
40% off and free shipping on all recurring orders.

Free Shipping
Free standard shipping on all orders of $75 or more.

Money Back Guarantee
30 days money back guarantee for orders under 110$.