Essential CBD Lotion
has a rating of
4.3
stars based on
17
reviews.
Essential CBD Lotion is a simple topical formula designed to keep your skin looking fresh and healthy. Contains 700 mg of CBD per 3.4 oz tube.
Features
• Full-spectrum hemp extract
• Rosemary
• Carrot
• Jojoba
• Coconut oil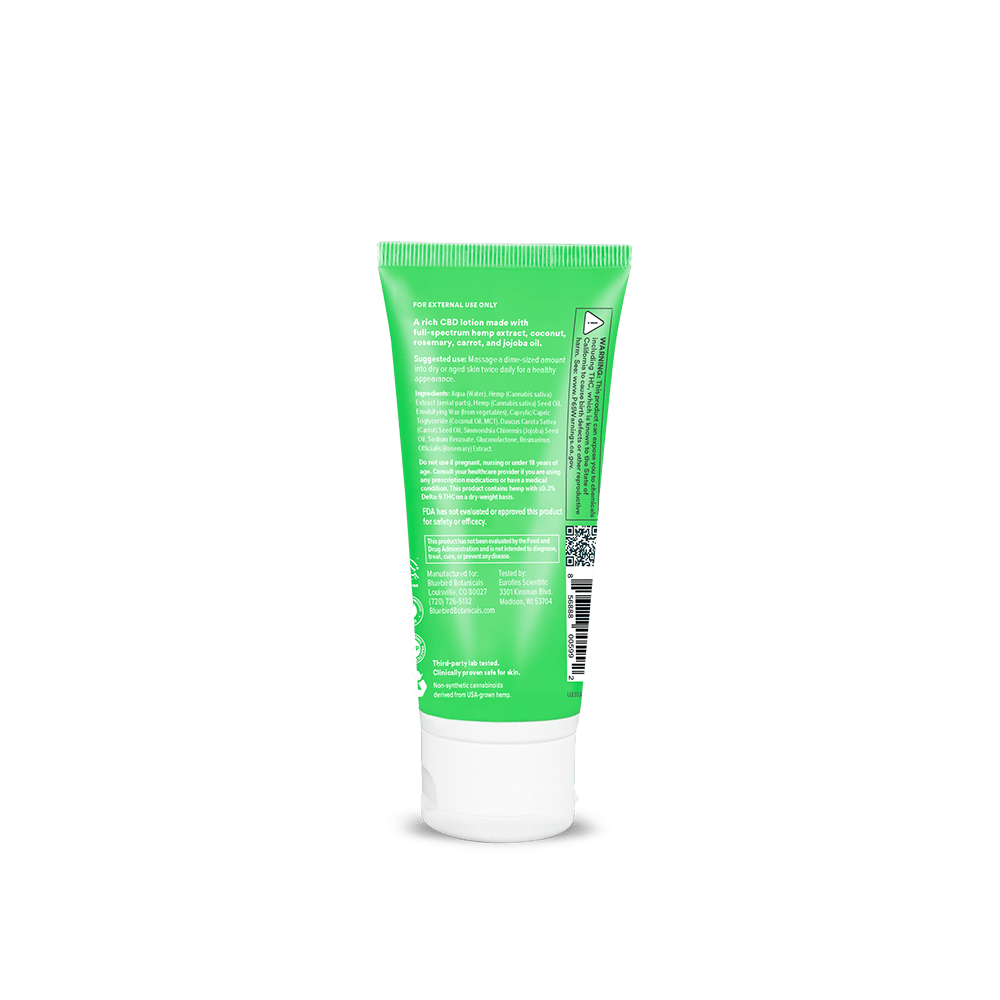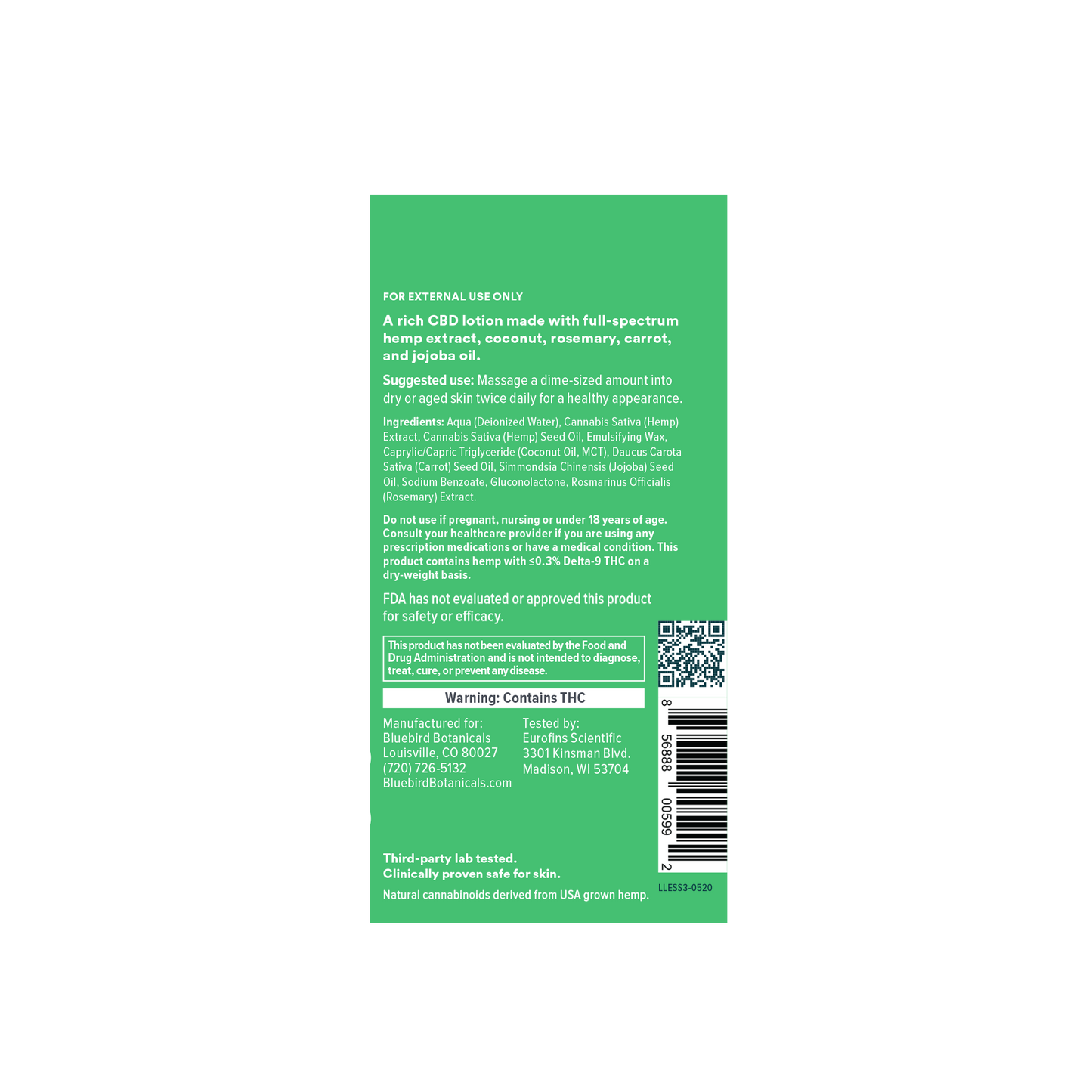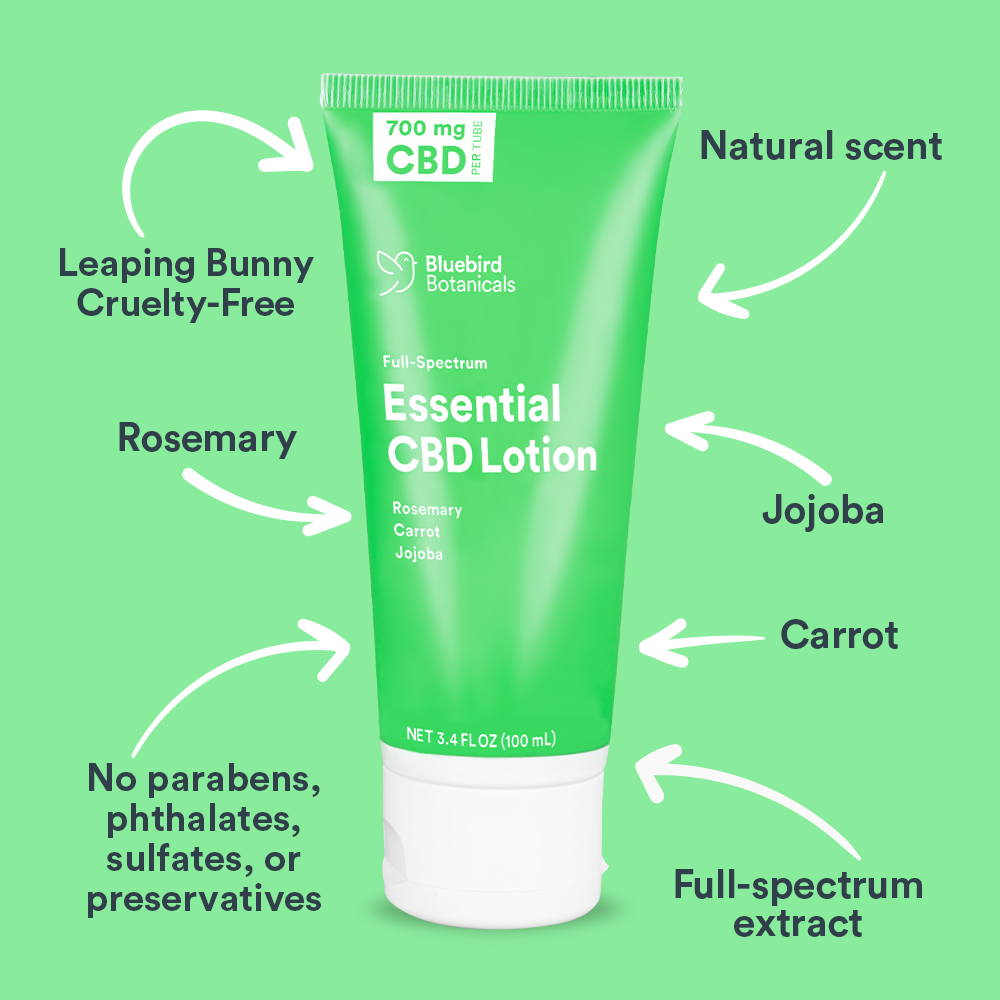 By shopping with Bluebird, you're not only making a healthier choice for yourself and your loved ones. You're helping us make the world a happier place.
Learn About Our Mission