Relief* CBD Menthol Rub
has a rating of
4.9
stars based on
8
reviews.
Relief* Menthol Rub is a soothing CBD cream ideal for on-the-go support.
Features
• Menthol
• CBD isolate
• Aloe vera
• Shea butter
• Less than 0.01% THC*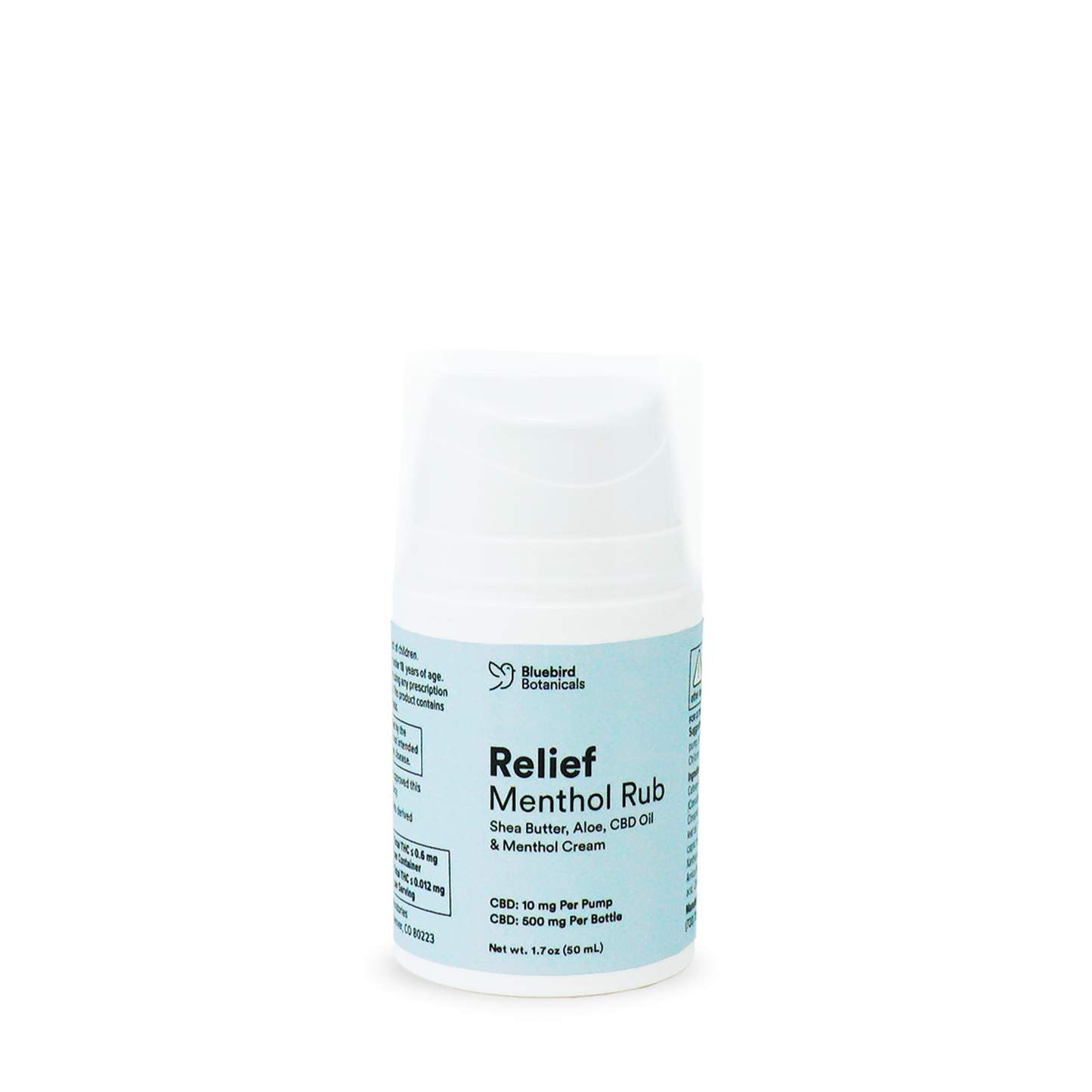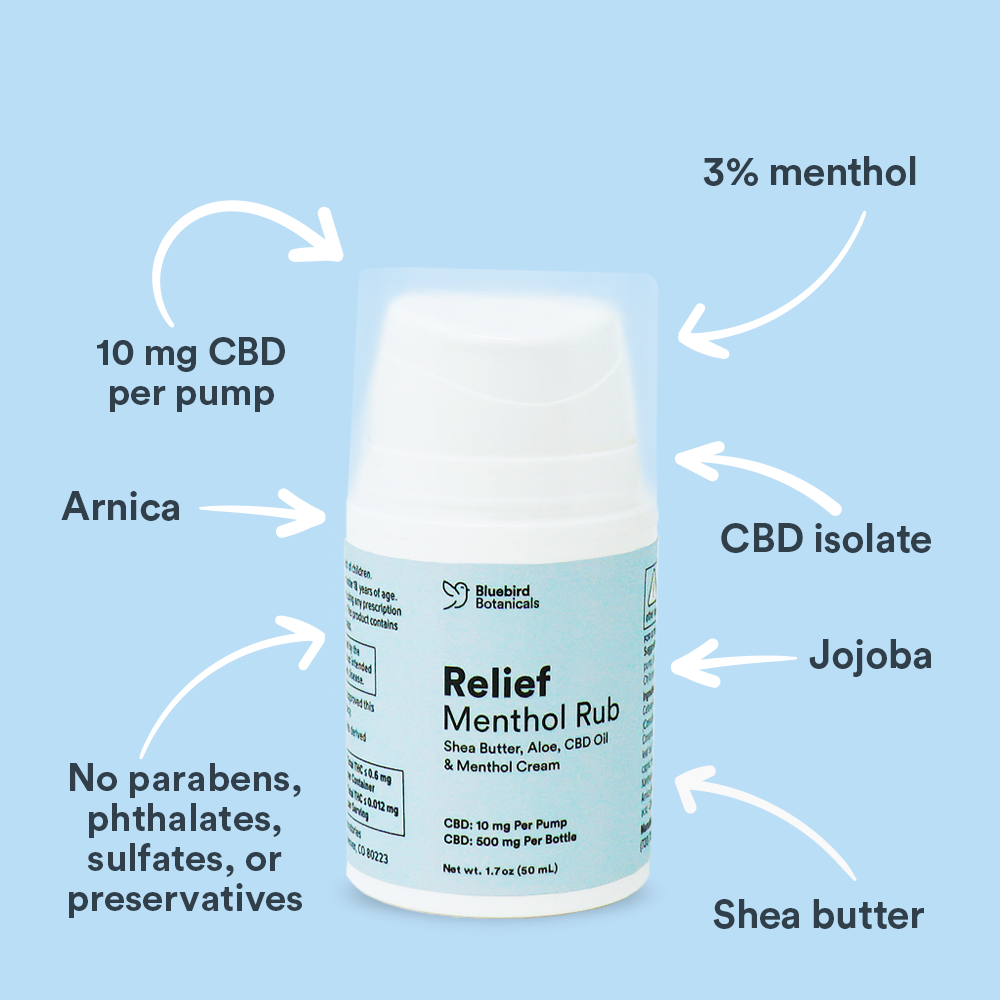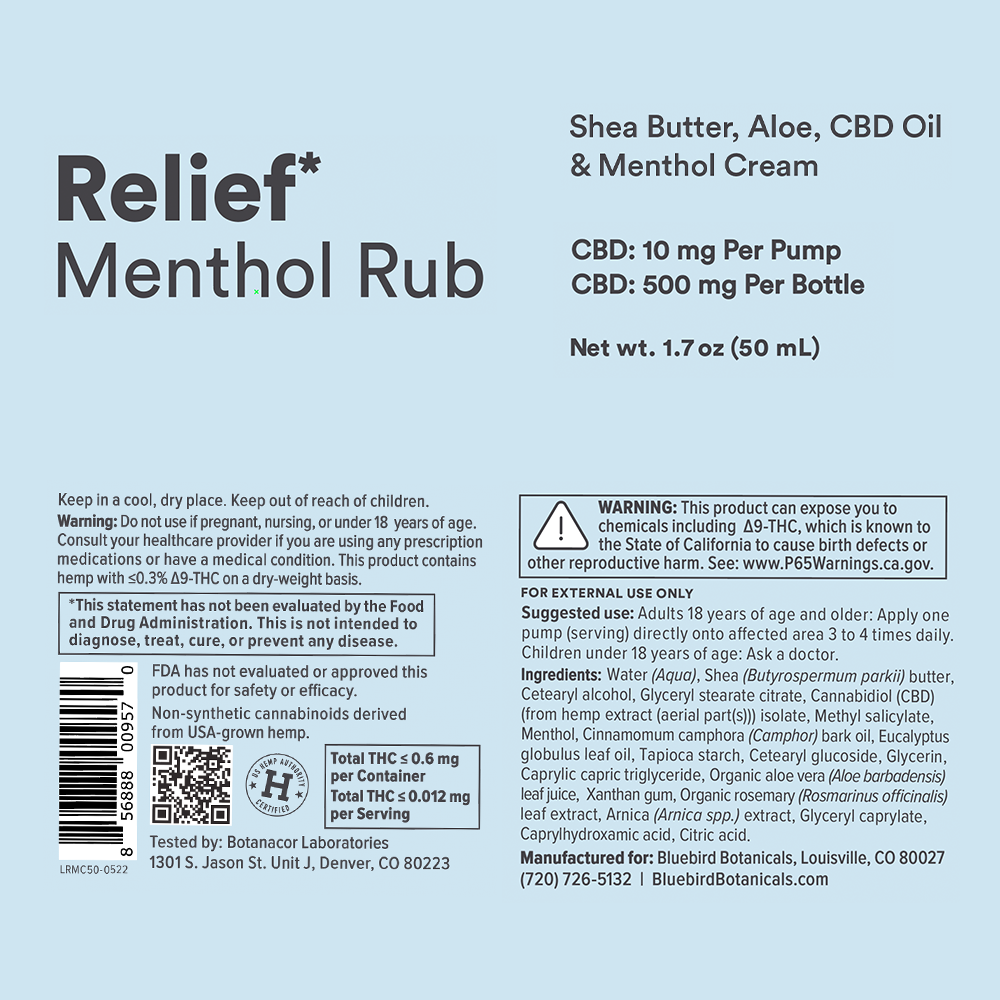 By shopping with Bluebird, you're not only making a healthier choice for yourself and your loved ones. You're helping us make the world a happier place.
Learn About Our Mission