Classic CBD Oil - Extra Strength (25mg/Serving)
has a rating of
4.8
stars based on
91
reviews.
Extra Strength Classic CBD Oil is a potent full-spectrum blend made with two simple ingredients that pack a big punch.
Features
• Full-spectrum hemp extract - 25 mg of CBD per serving
• Organic fractionated coconut oil (MCT)
• Natural hemp flavor with no artificial additives or sweeteners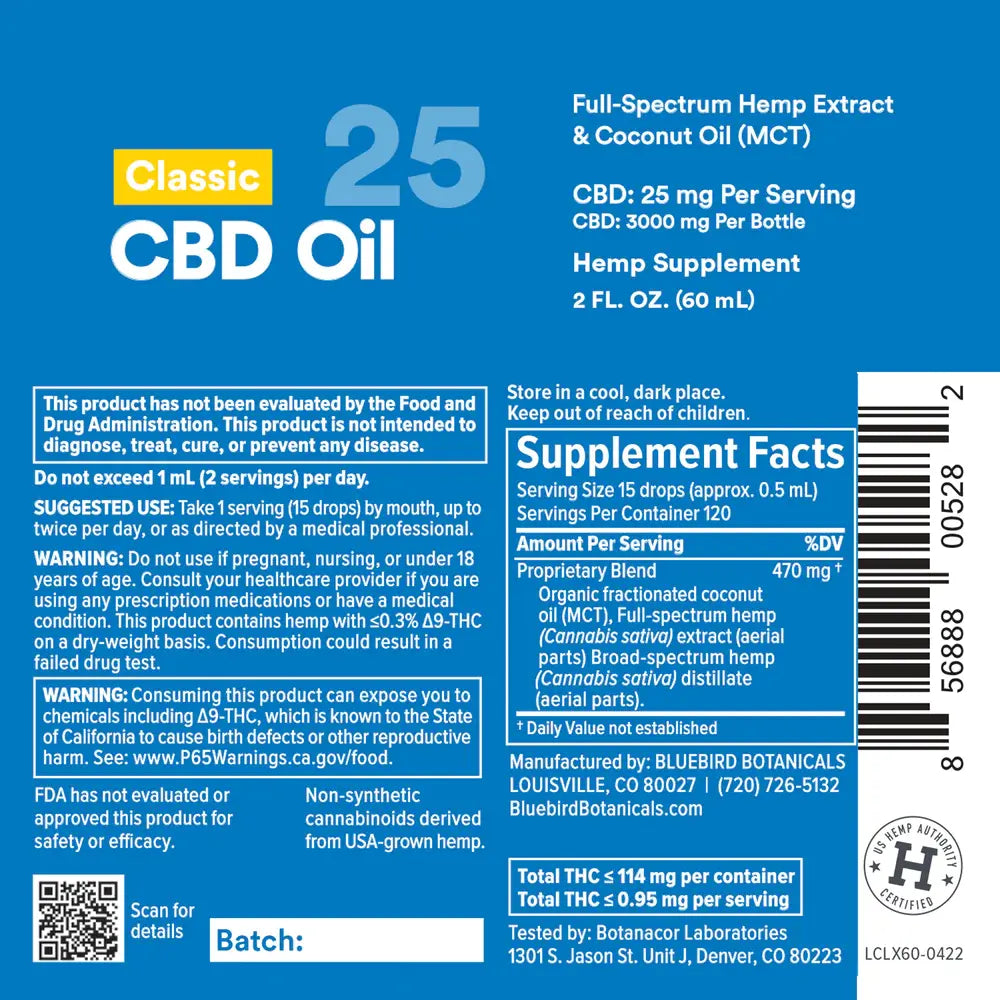 By shopping with Bluebird, you're not only making a healthier choice for yourself and your loved ones. You're helping us make the world a happier place.
Learn About Our Mission